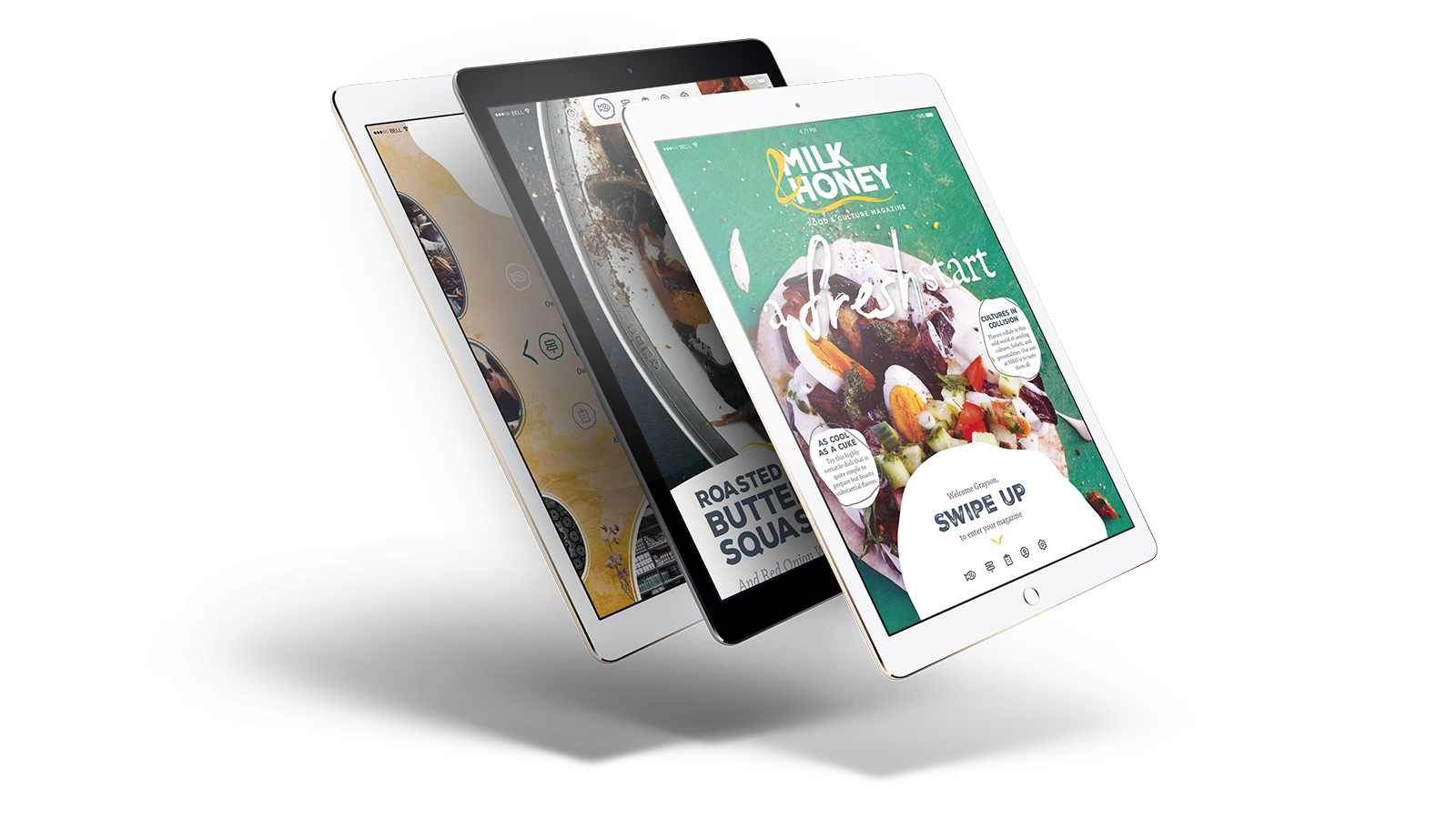 Milk & Honey is an interactive food and culture magazine, catering to those with an affinity for Middle Eastern art, culture, and cuisine.  The content is divided into three main sections: FOOD, FINDS, and FACTS.
The FOOD section contains a fresh collection of authentic Middle Eastern recipes. 
The FINDS section highlights local venues, events, chefs, and food & culture happenings in your area.

The FACTS section forms the archives of the app, including a recipe archive, venue map, and saved-recipe database.